May 12, 2019
The Knot Shinjuku
We now have a new place to stay in Tokyo: The Knot Shinjuku.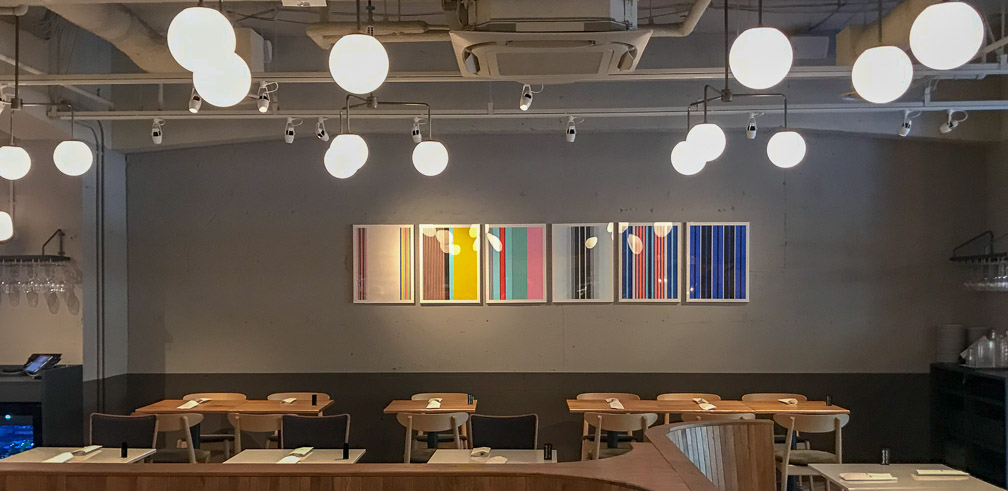 We now have a new place to stay in Tokyo: The Knot Shinjuku.
It was the first time in a long while that we booked a hotel in Tokyo; we used to prefer Airbnb, but thanks to the new regulations all of our previous places had closed down; and for what was meant as a 2-day stopover Airbnb didn't make much sense anyway.
We arrived at Haneda airport early in the morning – another first, we always arrived at Narita before. The Knot was only a 15-minute stroll from Shinjuku station and right down the corner of the Park Hyatt of Lost in Translation fame.
When we arrived at The Knot, it had a very familiar feeling: The building was in line of what you'd expect from a hip place in Berlin or new York: Plenty of brut concrete and wood, the ceilings a maze of air ducts and light installations. There's also a bakery that opens into the lobby, and plenty of spaces that invite you to sit and lounge.
The Knot isn't distinctly Japanese; in fact the majority of guests seemed to be westerns, and if you want the ryokan treatment you should definitively look elsewhere. Yet in a way it is still distinctly Tokyo, in the way it represents a younger, well-traveled demography that now puts its own twist on that international style.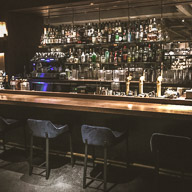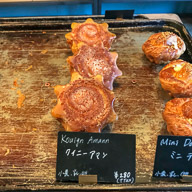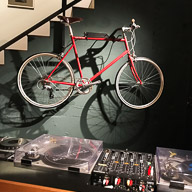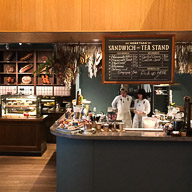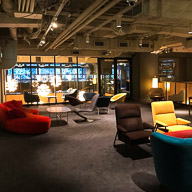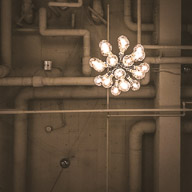 Aside from the in-house bakery, they also team up with biking startup Tokyo Bikes for bike rentals, and their restaurant and bar seem to be pretty popular with locals who want to hang out at an "exotic" place.
We liked the Knot so much that we used it as a home base for the rest of our trip.
Service
While there is a number of expats on staff, front of house was mainly Japanese. They spoke English well enough for the usual check-in operations, but their job was somewhat complicated by the infernal check-in kiosks
The Knot insists that you self-checkin at a flaky touch-screen terminal. The whole process has to be supervised by a member of staff: You'll have to enter a ton of data, scan your passport and then – unfailingly – have your credit card rejected and start over from scratch.
To their credit, the front-of-house always worked out the kinks and managed to check us in. Pin-coded doors meant there wasn't a key to lose and check-out on the terminals was relatively painless.
The restaurant staff was great: Friendly and attentive, and after returning to the hotel a few times we were treated like regular guests. The service in the Grill restaurant in particular was very attentive, without feeling intrusive.
Good to know: The hotel will store your bags for up to 7 days as long as you're coming back for another stay. We used this extensively to limit our luggage during round trips with the Japan Rail Pass.
Room and Amenities
As we used the hotel as a home base we had 3 or 4 short stays there and could try a number of different rooms.
Room sizes were typical of Tokyo: Standard rooms are really small, and you have to get creative just to find spaces for your bags. The "superior" rooms have a a bit more floor space, which can make all the difference if you plan to stay for more than a night or two.
The rooms carefully styled, like the rest of the house, though sometimes at the cost of practicality: You can't put your bags under the bed and the TV is carefully integrated with the wall paneling, making it impossible to connect your own devices. And only a Japanese hotel would trust their guests to the extent of putting a pocketable Braun alarm clock in every room – which we banished to the bathroom, due to its ticking noise.
There are a number of nice details: The toiletry products were really nice, you get real tea from their house brand instead of the usual instant stuff and the Wifi was solid.
Location
The Hotel is just behind the Tokyo Government building in Shinjuku, on the other side of Shinjuku's "central park". From Shinjuku station it's a 15-Minute stroll, or you can take the Metro to Tochomae station.
While the immediate vicinity of the Hotel is not particularly interesting, it is close enough to Shinjuku that this doesn't matter.
Breakfast/Food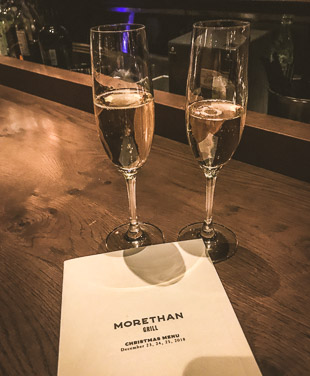 Christmas at The Knot. Photo: Ingrid
The Knot has its own western-style bakery, a coffee bar, and two restaurants: The upstairs "Grill" has dining with a la carte and set menus, as well as a cozy bar.
The "Tapas" restaurant on the ground floor has drinks and snacks in the evening, and breakfast and brunch menus during the day.
For breakfast you can either have something from the bakery, with their signature tea or a coffee from the bar, or pay ¥1,500 for the breakfast menu. Breakfast and brunch are mostly western style, high quality and offer a lot of choice.
After breakfast the place will shut down for a short while, and then re-open as "brunch" at the same price.
We particularly like the "Grill" restaurant that offers a western-style set menu for ¥3,5000 and had great service, atmosphere and people-watching opportunities.
Price
Prices for a basic room start at around €60 in off-season, but can more than double on really popular days.
Practical Details: The Knot
4-31-1 Nishi Shinjuku, Shinjuku-ku, Tokyo 160-0023
Tochomae (Shinjuku St. ca. 15min)
Open: 24h reception
---
Get the newsletter
When you subscribe to the newsletter, we'll keep you up to date on what's new. You can unsubscribe at any time.
---
Share this page
---
What do you think?
Let us know what you think - privately or here for all to see. Simply email us or check our imprint and privacy policy for more info and possibilities to get in touch