May 28, 2019
Toyoko Inn and Business Hotels
Despite many new options, the Toyoko Inn chain – and other "business hotels" – are still a "go-to" place when we're looking for hotels in Japan.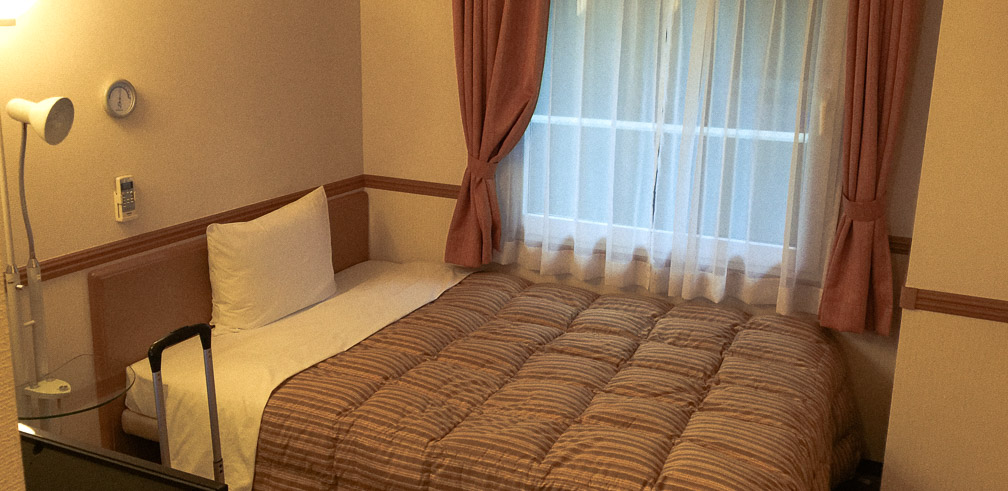 Despite many new options, the Toyoko Inn chain – and other "business hotels" – are still a "go-to" place when we're looking for hotels in Japan.
When we first travelled Japan in 2014, Expedia and other western booking sites were hit-and-miss. There were mainly global chains and "international" hotels, some of which were rather expensive or just didn't offer good value.
On past trips we had often picked a national chain and stuck with it, so we looked at the options in Japan. There are several chains of "business hotels" which aim at business travellers who have to spend a night in the city. Most are located close to a railway station and offer a no-frills place to stay with reasonable comfort.
Popular chains include Dormy Inn and Daiwa Roynet, but Toyoko Inn is the biggest fish in the pond. You can find one in almost any city, there is a booking site in English language and there is a neat little location map on the website with directions from the train station.
Experience
At Toyoko Inn, the experience is more utilitarian than romantic. You check in with the nice lady at the reception desk (most of the staff, including management, is female), get your keys and – if you're a woman – some toiletry items for your stay. You're also free to pick a fresh pyjama for the night.
All Toyoko Inn rooms are essentially equal, save for some size differences. You'll always have air conditioning, a TV set (japanese only in most cases, video on demand, including "adult" programming, is ¥500 extra), an "integrated" bathroom with a washlet-type toilet, wireless internet, a contraption to straighten your trousers and storage space under the bed.
The nice part is that you know what to expect and the rooms are always clean.
Loyalty Progam
Toyoko Inn also runs its own loyalty program called "Toyoko Inn Club" You should really sign up for that if you plan on staying more than once or twice.
There is no membership fee, only a ¥1,500 "registration fee". After that you'll get a discounted "membership rate" and a free night for every 10 nights spent at the chain. (Note that the "free" night is for a single only, you can upgrade to a double and pay the difference in cash).
You can also check-in by just showing your membership card.
Breakfast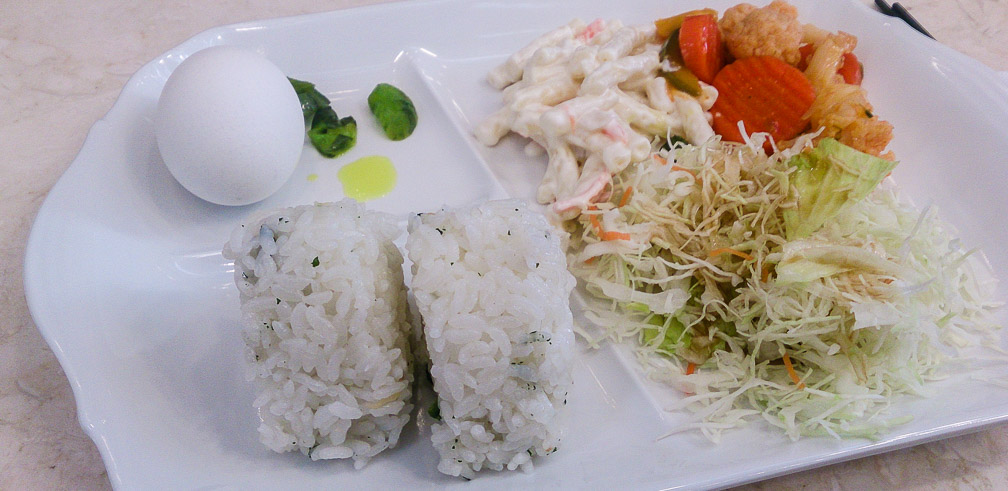 Breakfast at a Toyoko Inn. Photo: Daniel
One of the fun parts of a stay at a Toyoko Inn is the breakfast, which is always included. With few exceptions this it'll be a Japanese-style buffet: Miso soup, rice, maybe a few sausages or omelettes, several types of pickled vegetables and some kind of salad are usually on offer, drink options are hot green tea and coffee.
We always enjoy this type of breakfast – you actually feel like part of the crowd, it is filling and an extra helping of rice will carry you through much of the day.
Details
Toyoko Inn hotels are found in almost any major city. Prices are usually somewhere between ¥6,000 and ¥9,000 for a night in a double room. You can only book directly, the easiest way is through their website.
You can book on short order, but keep in mind that the hotels are popular and sometimes booked out well in advance – if you have a Japan Rail Pass, you could still try a neighbouring city, though.
Online reservations can be cancelled until 16:00 of the check-in day.
---
Get the newsletter
When you subscribe to the newsletter, we'll keep you up to date on what's new. You can unsubscribe at any time.
---
Share this page
---
What do you think?
Let us know what you think - privately or here for all to see. Simply email us or check our imprint and privacy policy for more info and possibilities to get in touch