May 21, 2019
Airbnb in Japan
For us, Airbnb was always a great way to stay in Japan. Then, in 2018, new legislation shook up the platform and thousands of bookings got cancelled. Is it still worth it?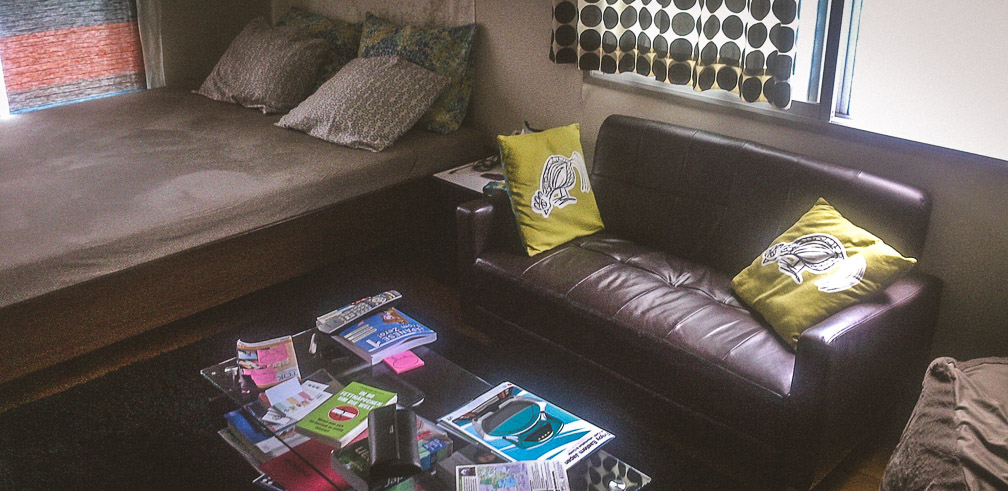 For us, Airbnb was always a great way to stay in Japan. Then, in 2018, new legislation shook up the platform and thousands of bookings got cancelled. Is it still worth it?
In 2014 we stayed at an Airbnb in Tokyo for the first time. It was run by two Korean guys who rented out a place in Shinjuku and furnished it with their old PC and PlayStation. They gave us a selfie stick as a welcome present and checked in via WhatsApp every few days to make sure we were fine.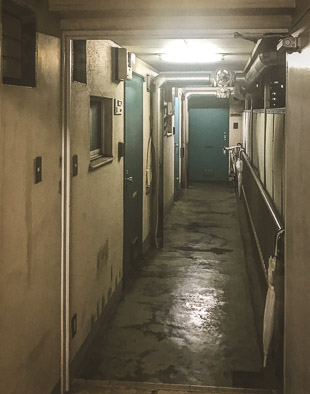 Airbnb in Nakameguro. Photo: Daniel
The place was tucked away in a residential area in Shinjuku, and for three weeks it almost felt like we actually lived there. We had our own little corner supermarket, and the neighbors pointed us towards the nearest matsuri.
Fast forward two years, and our hosts had grown to around 10 places all over Tokio and offered airport transfers.
We went to a few more Airbnbs after that. They were informal affairs that operated in a grey area, often run by expats and the like. You may have been requested to tell the neighbors that you were 'a friend visiting', and to not offend anyone with noise or by taking the trash out (and getting the complex Japanese trash sorting system wrong).
All things considered, things worked reasonably well. Then came June 15th, 2018.
Big Bang
On that date, Japans new 'minpaku' law, which regulates Airbnb-style rentals, came into effect – unlike elsewhere, Airbnb took compliance in Japan very seriously.
80% of the Airbnb listings were cancelled because the hosts didn't manage to register with the authorities. Since there was no grace period for existing bookings they also cancelled existing, confirmed and paid-for bookings for those listings on short notice and left travelers in a lurch.
When we were looking for an Airbnb in the winter of 2018, every Airbnb that we ever stayed at in Japan had closed down, and they haven't come back since.
What happened
At first glance, the new law looks quite sane: Part-time rentals of up to 180 days a year are legal as long as you get a license and comply with some safety rules. If you're an out-of town host, you'll also have to have an external company take care of the management.
In practice, it became a somewhat involved bureaucratic procedure with lots of rules, regulations and exceptions.
A good example this story of a New Zealand woman who tells about how she "legalized" the Airbnb that she runs with her husband: Not only did she have to fill out various forms, have the place inspected by the fire brigade and her mental sanity certified. She also had to notify all neighbors within 10 meters of the front door and negotiate an agreement with the neighborhood association.
Despite all the trouble, she was actually in a great position: She lives in the building, co-owns the property with her husband and had all the necessary language skills and connections to navigate the Japanese bureaucracy – someone who operated a "gray" Airbnb from out of town would've had a much harder time still.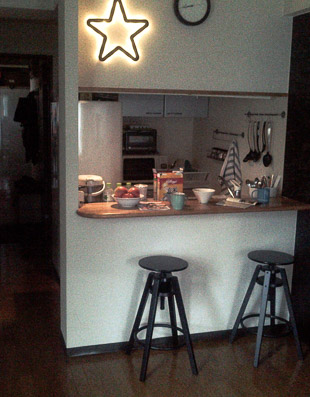 Residential Shinjuku. Photo: Daniel
She was also lucky that there weren't any drastic restrictions in her neighborhood: In residential areas of Kyoto you can only host Airbnb in the months of January and February, and in Shinjuku you're limited to weekends.
If you're a foreigner from out of town, your only option may be to pay between ¥300,000 and ¥2,500,000 to an agency to get help with the registration.
This is a steep investment for a side business, and I very much doubt that our first and favorite Airbnb in Shinjuku will come back anytime soon.
The New Zealander in Tokyo, after getting the minpaku registration went on an "upgraded" to a budget hotel license; this was apparently not much harder and removes the 180-night limit.
Comeback
Despite the bureaucracy, Airbnb listings are back up to 41,000 or two thirds of the pre-regulation levels. Airbnb hopes that guest number could "probably" get back to 2017 levels this year.
When we were looking for places in Sapporo this winter, there was ample choice and we easily found a nice, affordable place for a few nights. It had the mandatory registration number; and we were also requested to send passport pictures through the Airbnb – hosts are now required to report their guests like normal hotels do.

Official Airbnb etiquette in Sapporo. Photo: Daniel
The Airbnb was obviously a commercial operation; and in fact whole floors of the building appeared to be dedicated to Airbnb. It came with helpful leaflets by the city government on how to behave well and we were repeatedly instructed that, under no circumstances, were we to take the trash out.
In general, Airbnb is still a viable option in Japan, and you can now be sure that all listings are now completely legal and well-regulated.
The downside is that there are hardly any real private lodgings any more. Most listings are from professional operators, and many of the "new" listings are licensed hotels or hostels. Prices in Tokyo have gone up since 2018, but the effect seems less pronounced in other areas of Japan.
Alternatives
For our last trip, we used Hotels more often. Most hotels, including local chains like Mystays have now signed up to "western" booking sites like booking.com and Expedia. Our long-time favorite Toyoko Inn also offers reasonably priced rooms and an English-language booking site.
A nice thing is that hotels are much more flexible than Airbnb with its rigid cancellation rules; most reservations can be cancelled free of charge even a day before.
We didn't yet stay in a traditional ryokan yet, but it is definitively on our list.
Those on a tighter budget will also find plenty of hostels and budget hotels on booking.com (or Airbnb); and there are some really budget options like spending the night in a 24-hour manga store as well.
Lone travelers may also want to try one of the famous capsule hotels; some are pretty fancy and many feature hot communal baths. Men and women are strictly separated however, so no canoodling in the capsule.
---
Get the newsletter
When you subscribe to the newsletter, we'll keep you up to date on what's new. You can unsubscribe at any time.
---
Share this page
---
What do you think?
Let us know what you think - privately or here for all to see.