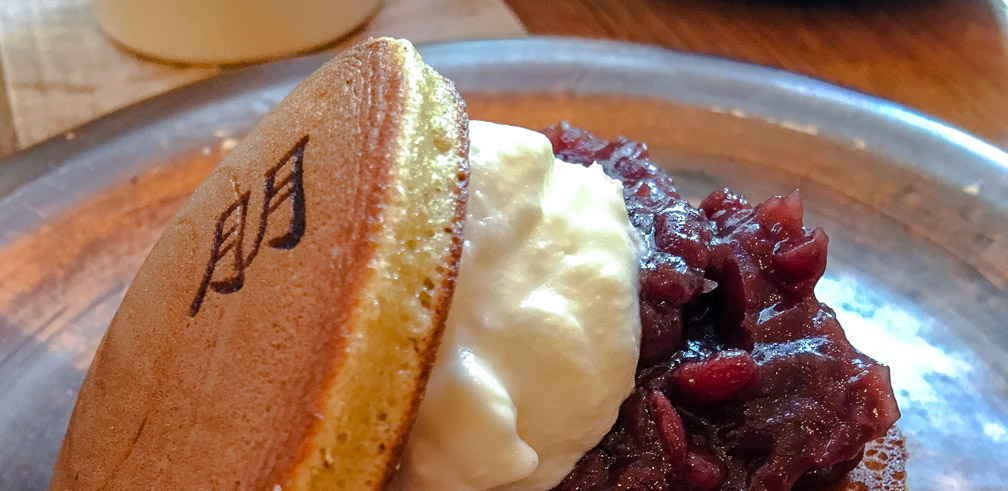 Patisserie Tomo is another "french-japanese" pastry shop, specializing in freshly made dorayaki – these are japanese pancake-like sweets, traditionally filled with adzuki red bean paste. They are also, apparently, Doraemon's favorite treat.
If you've only tasted the packaged industrial variety so far you should definitively give this shop a try. While you can get everything over the counter to take away, we recommend to take a seat in the café if you can. Take a little time out from the hectic city life, order a "dorayaki minute" fresh from the hot plate, and take your pick from one of the traditional (or less traditional) fillings.
Practical Details: Patisserie Tomo
11 Rue Chabanais, 75002 Paris
Pyramides
Open: Thu-Sat 12:00-21:00, Tue/Wed/Sun 12:00-19:00, closed Mon
---
Get the newsletter
When you subscribe to the newsletter, we'll keep you up to date on what's new. You can unsubscribe at any time.
---
Share this page
---
What do you think?
Let us know what you think - privately or here for all to see. Simply email us or check our imprint and privacy policy for more info and possibilities to get in touch