March 30, 2020
Lockdown News 2: Travel Restrictions
As travel implodes, people remain stuck and stranded around the world. This is an overview about the restrictions you may face.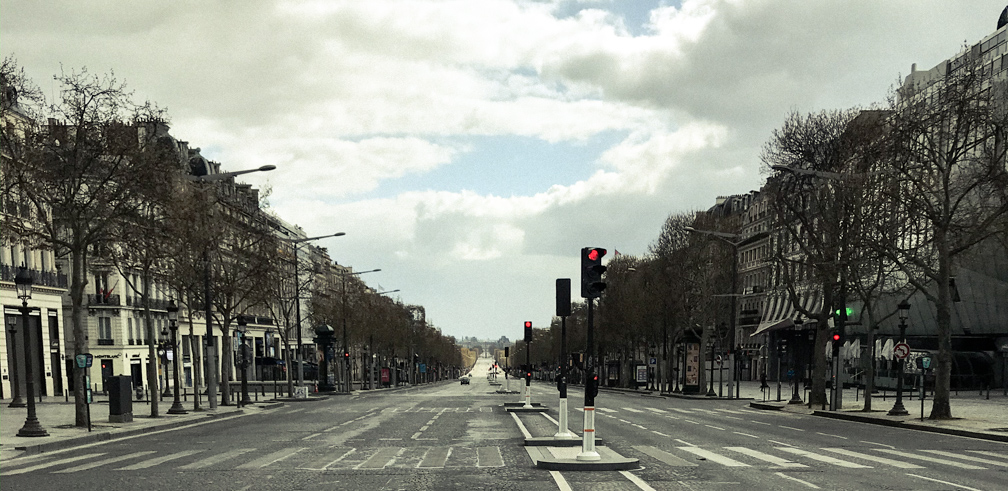 As travel implodes, people remain stuck and stranded around the world. This is an overview about the restrictions you may face.
(This was adapted from my Travel Stack Exchange answer)
Updated on 13. April 2020
Important
The current situation is developing dynamically, and we won't even attempt to include specific regulations that may be obsolete tomorrow. Currently it isn't advisable to travel at all.
In case you have to, make sure to read all the official advisories, ask people who know and constantly monitor the situation.
Be aware that there is a high chance to get stranded and that it is almost impossible to get travel health insurance in the current situation.
Travel advisories
A travel advisory is official advice, by your government, not to travel to certain places.
Right there is has a very strong advisory against travelling anywhere in the world issued by virtually all governments on the planet. Most also urge their citizens to come home, if possible.
An advisory is no prohibition. If you travel in spite of an advisory, your government may only be able to provide very limited help in case of trouble; and an advisory will make it near impossible to get any insurance (including medical insurance) for the trip.
Notably, Australia has instituted a travel prohibition: It does not allow its citizens to leave the country.
Medical advisories
National and international bodies have also put out medical advisories and risk assements that can help you to judge the situation:
Closed borders
Many countries have put travel restrictions in place: Some will quarantine arrivals from COVID-19 hotspots for two weeks, others are even more strict:
The Schengen Area is now closed for non-EU arrivals and Germany closed the borders to all foreigners – even EU citizens – without an "important reason".
You will still be able to your home country in most cases, but a few African countries shut down all international flights and travel completely, essentially trapping their own people as well as all visitors.
Restrictions may even apply if you just transit through a country, make travel even more difficult.
All those restrictions are currently evolving, and what is okay today may be impossible tomorrow.
National Lockdowns
Where lockdowns are imposed, domestic travel can be tightly restricted.
France and Italy will only allow you to leave your home for specific purposes – travelling around the country or even using your vehicle "without reason" is prohibited.
Shutdown of transport and infrastructure
In additon to movement restrictions, much of the infrastructure is shut down as well:
Due to the restriction and absence of demand most airlines have drastically reduced their schedules or grounded their fleets outright: For example, Easyjet, Ryanair, Austrian and even Orly airport have all ceased operations.
National rail services are still in place, but often on a reduced schedule.
Restaurants are closed almost everywhere outside of Asia, tourist infrastructure is even there and the few hotels that are still open may only be open to "essential" travel.
Stuck abroad: Stay or go?
All of the above means that you should stay put if you're currently at home.
But if you are abroad you may have to make a decision to either stay where you are or to try to get home. Especially for globetrotters this decision may be harder than it looks:
Is it even possible to go home? In case of a Wuhan-style quarantine you may simply have no choice unless your government manages to extract you.
Are there still flights? In many cases, the only remaing option to get out will be the "rescue flight" organised by your government. Depending on your nationality these can be several thousand dollars (or euros).
Are you allowed to stay? When your visa expires, you may have to leave. Some countries extend visas due to the circumstances, but this is not universal.
Can you get medical assistance? Most people will recover from COVID-19 by themselves, but more severe cases require medical attention. Do you want to go to hospital at your current location, and if so can you afford it?
Can you get medical assistance at home? If the health system at home is fragile and overloaded, you may prefer to stay where you are.
Repatriation
Some countries offer repatriation flights for their citizens, especially in cases where commercial flights are no longer available:
If you're stuck abroad, with no flights available, you should contact your embassy for options. Even if they don't offer repatriation flights, they may at least know how to clear up any visa problems and such.
When will it all be over?
This is a big question. The answer is likely "not anytime soon". While we will soon start to see the effects of the current measures, the virus is not going to go away.
New outbreaks are likely until 60-70% of the population became infected (and therefore immune), or until a vaccine is available.
By most estimates we're still at least a year away from a working vaccine. As letting everyone get infected is not a viable option, this is the time frame we're talking about.
There is a chance that some measures can be lifted relatively soon (a few weeks from now), or replaced by less restrictive ones. But we will be dealing with this for months to come.
---
Get the newsletter
When you subscribe to the newsletter, we'll keep you up to date on what's new. You can unsubscribe at any time.
---
Share this page
---
What do you think?
Let us know what you think - privately or here for all to see. Simply email us or check our imprint and privacy policy for more info and possibilities to get in touch