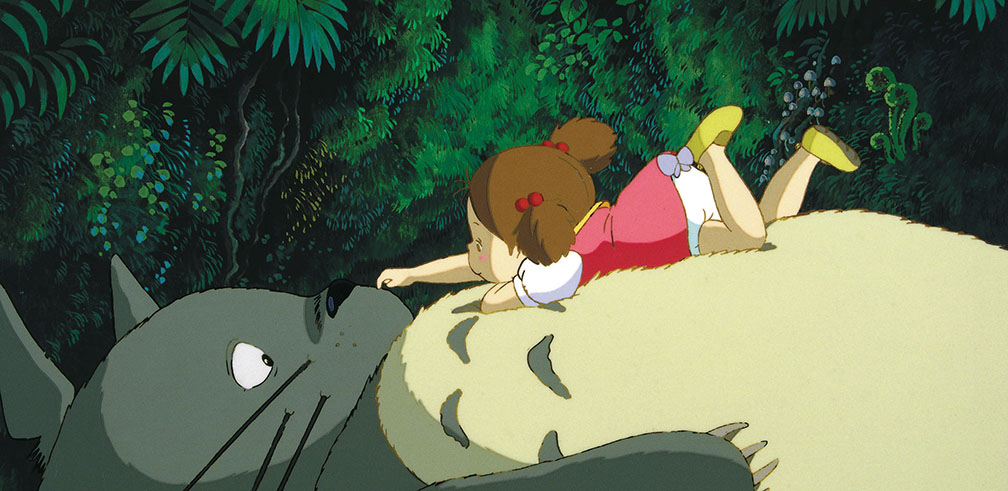 Want to stay home in these days of Coronavirus-related closures? Netflix has struck a deal to release Studio Ghibli's anime works.
So if your travel plans we cancelled, or you just want to spend a relaxing night at home: There's enough to binge-watch.
Director Hayao Miyazaki has something of a cult following, and Ghibli is often hailed as the "Japanese Disney". The movies don't attempt to show a perfect world, though, but one where the young characters have to raise up to the occasion and rely on their own skills and agency to bring about the happy ending – if there is one.
We've already found My Neighbor Totoro – a magical movie that is as famous in Japan as Winnie-the-Pooh is elsewhere. It follows two young sisters who make friends with the spirits that live near their family's new home.
The Academy Award-winning Spirited Away is another great story: Ten-year-old Chihiro needs to work her way through the spirit world in order to get back her parents, who have foolishly feasted on the god's dinner table and then turned into pigs.
Spirited Away was just released with the second batch of Ghibli movies today, together with Princess Mononoke and others. The first batch is already online since February and the last one, including Miyazaki's latest movie The Wind Rises, follows in April.
See the official press release for the full list.
The movies are available worldwide, except in the US, Canada and Japan and can be watched in their original version with your local subtitles.
---
Get the newsletter
When you subscribe to the newsletter, we'll keep you up to date on what's new. You can unsubscribe at any time.
---
Share this page
---
What do you think?
Let us know what you think - privately or here for all to see. Simply email us or check our imprint and privacy policy for more info and possibilities to get in touch