March 27, 2018
What Airbnb does not tell you
When you use Airbnb as a guest, you may never notice it. But follow the news more closely, and you'll find a struggle going on between Airbnb, local authorities, anti-gentrification campaigners and existing hotels.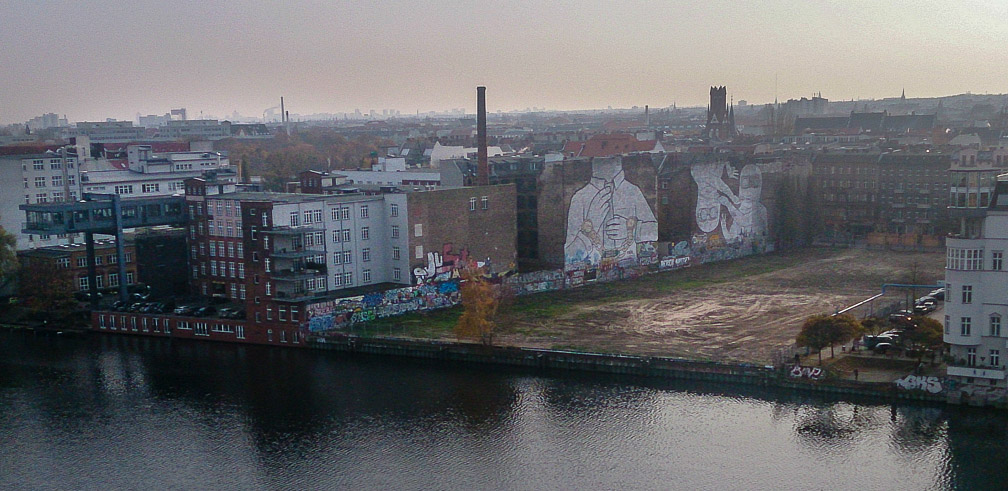 When you use Airbnb as a guest, you may never notice it. But follow the news more closely, and you'll find a struggle going on between Airbnb, local authorities, anti-gentrification campaigners and existing hotels.
In Berlin that meant short-term rentals were practically outlawed for a year, though city officials are now taking a softer stance.
What happened in Berlin?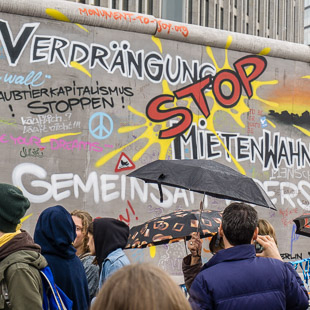 Rent protest in Berlin. Photo: Daniel
The city – dealing with a shortage of living space and increasing rents – wanted to end the "misappropriation" of homes as holiday apartments. You'd need at permit to rent out your home, but no permits were ever given out. Renting out less than half of your flat while you lived in the other part remained legal.
After a grace period of two years, the city started to imposing fines. Since they had no intention to give anyone a permit, hosts were taking them to court. Rulings often favored the hosts: Judges found that, if places would otherwise stand empty, no residential space was taken away from residents of the city.
Airbnb also launched a marketing campaign, portraying itself as a "good citizen" and their business as beneficial for the city. Perhaps unsurprisingly, the number of available Airbnb rentals didn't change much. Even though none of the home rentals had a permit, you could still book hundreds of them through their web page. Airbnb also fought to protect the information on existing hosts who could be in violation of the law.
Starting in May, the senate will use a different approach: It is expected that non-permanent rentals of a home will no longer require a permit. The city will however looking into ways to force rental sites to hand over the data they have on existing hosts.
Hosts risk fines up to 100,000 EUR
Here's the catch: 99% of the "entire home" section were (and still are) technically illegal. As as new host, it is probably in your best interest to understand the situation, make a careful judgement, and maybe hold off your offer until things got cleared up and it is safe for you.
A rental site, on the other hand, has an interest in having as many hosts as possible.
Airbnb never stopped to take on new hosts for the "entire home" section, permit or not, and was vague on the permit requirement. While their onboarding process does mention "regulations" in general, and if you search their help pages you'll now find some basic information on the current regulations (German only). Still, the signup pages include few pointers that you could be in breach of the law.
If you sign up for Airbnb – or any other holiday rental site – without doing your research, you could be facing a fine up to 100,000 EUR. Airbnb may try to assist you with your struggle and try to protect your data. But they won't take responsibility for what you did. At the end of the day, you'll be on your own.
The "sharing" controversy

Hostels are no homes - protesters in Berlin. Photo: Daniel
Home sharing sites created a completely new market for travel accommodation in larger cities. That market is largely uncontrolled; it competes for guests with established lodgings, and it competes for space with other inhabitants of the city – and I'm not even starting on the neighbors, who can get quite miffed by all those strangers moving in and out next door, every few days.
If you want to run a hotel, in most places, you'll need a permit, a suitable building, follow fire regulations, and so on. You'll need to set up a business, pay business tax and be inspected by authorities. Berlin, for example will levy a 5% "city tax" that hotels need to collect. And even where there are more relaxed rules for humble bed and breakfasts, some oversight often exists.
Sharing hosts often do that: They run a private side business from private homes, which is very much unregulated. Even people who professionally hosts guests on 365 days a year don't need to play by different rules. Where regulations and taxes do apply, the relative anonymity of the sharing site makes it easy to treat them as optional.
That hotels aren't too thrilled about the new competition comes as little surprise; and they'll try to stop it if they can.
Renting your residential flat through Airbnb is not only easier than running a hotel, it is also a more profitable than renting it to permanent tenants. An average apartment in Berlin, at this point, may cost roughly 1000 EUR a month to rent. Putting it on Airbnb may get 50 EUR or more a day, and the tenants don't care about rent control. Even after deducting Airbnb's share and other costs, that's a good deal. If you can get your hands on multiple flats you're in business – but your are taking them off the market for real people.
Home sharing is an easy target
There is a discussion on wether this is a real problem. Data collected by the independent site Airbnb vs Berlin suggests that only 0.4% of all homes are currently used for Airbnb. (Those homes, however, are concentrated in central, "touristy" areas which are also some of the most desirable to live in).
It can be argued that the city's bold stance on home sharing has less to do with the size of the problem, and more with public perception. In a time where everyone is concerned about gentrification and the cost of living, the senate must be seen as doing something.
Legislation against misappropriation is cheap – as opposed to actually building new residential flats: Data suggests that the core of the problem is a stagnating number of available apartments for an every-increasing population. But it'd be very expensive to address that.
Their customer journey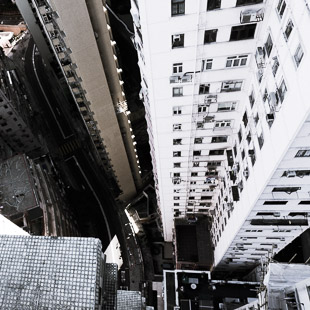 Guest, especially those from overseas, will rarely be aware of those issues. They get a meticulously engineered customer experience from Airbnb instead. It includes lots of tales about sharing, trust, personal experiences and meeting unique people. It does not include criticism or problems. Everything is set up to keep the customer as happy and safe as possible.
Even if you're aware of some of the conflicts at your destination, you'll assume that the system will keep you safe. And it will. Even if your host is breaking some regulations, this will rarely be your problem.
And even if: The worst that can happen is that your host shuts down before or during your stay, and you have to find another place on short notice. You'll have a helpline to assist you, and be fully refunded, though.
Airbnb will also go to great lengths to protect you from scammers and keep your money safe (as long as you stay within their system).
Our experience
In 5 years of using Airbnb, we've often had a chance to glimpse behind the curtain. Signs of the "real" operation show at up times; when you get things like specific instructions on talking to the neighbors that ask you to "not mention Airbnb!" and "tell them you are our personal friends!").
Our experiences may not be representative. We'll also admit that we always book entire places and can't speak for the room rentals. Nevertheless, some recurring patterns do exist.
All in all we stayed in around 15 places, and we found:
1 or 2 hosts were truly sharing their own home
At least 3 were official holiday apartments that can also be rented through other channels
At least half were clearly professional Airbnb operations: The hosts had multiple places for rent, used external agencies for cleaning and had automated and streamlined the check-in and guest experience
There's little personal contact. Checkin is mostly through key deposit boxes, and we met less than half of our hosts in person.
One of our first "amateur" hosts in Tokyo quickly became a professional, and now manages over 10 places. They also offer airport transfers.
Quite a few of the "professional" places had felt somewhat clandestine. The top example was in an officetel building in South Korea, were the building management had put signs forbidding entry for Airbnb guests (or host told us to ignore them, and we had no problems).
Practical Tips for you
Other than not taking everything for granted, there are some things that you can do to make your "holiday sharing" experience safe and enjoyable:
As a guest
Check listings carefully. Be wary of strange house rules, like asking guests to be "invisible" or lie to neighbors.
Read the reviews. Guests often try to be extra nice in reviews, try to read between the lines.
Check the host's profiles: Did they verify their identity? Does the profile make sense? How many places do they rent out?
Consider your plan B if your Airbnb falls through. Check if your travel insurance would cover such a case.
Never, ever, make contact or wire money outside the Airbnb system.
In case of trouble, contact Airbnb for help and/or a refund.
As a host
Do your own research, and don't rely only on the information that an internet portal is giving you.
Make sure you know the regulations and consequences of ignoring them. That includes having your landlord and/or building management on the same page. I know people who had to move house after neighbors brought their airbnb to house owner's attention
---
Get the newsletter
When you subscribe to the newsletter, we'll keep you up to date on what's new. You can unsubscribe at any time.
---
Share this page
---
What do you think?
Let us know what you think - privately or here for all to see. Simply email us or check our imprint and privacy policy for more info and possibilities to get in touch